Elementor WordPress Theme Builder Included
Every hosting plan includes the option to use the Pro (paid) version of Elementor. This allows you to edit your site easily with Drag & Drop customization and advanced styling/animation.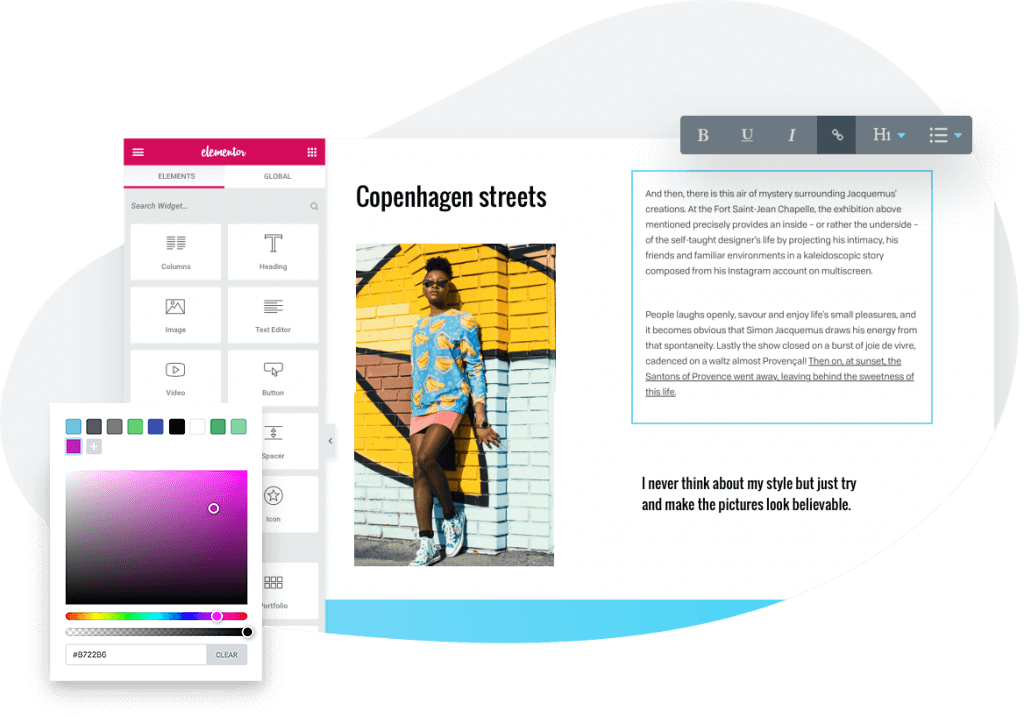 Your design process simplified
You can finally customize everything on your website, easily and directly. Elementor is the editor for designers who want to fine-tune every last detail.
The Interface That Offers Maximum Layout Control
When you start working with Elementor, everything will feel familiar and intuitive. This is possible thanks to interface features like Navigator, Copy/Paste, Copy Style, and more.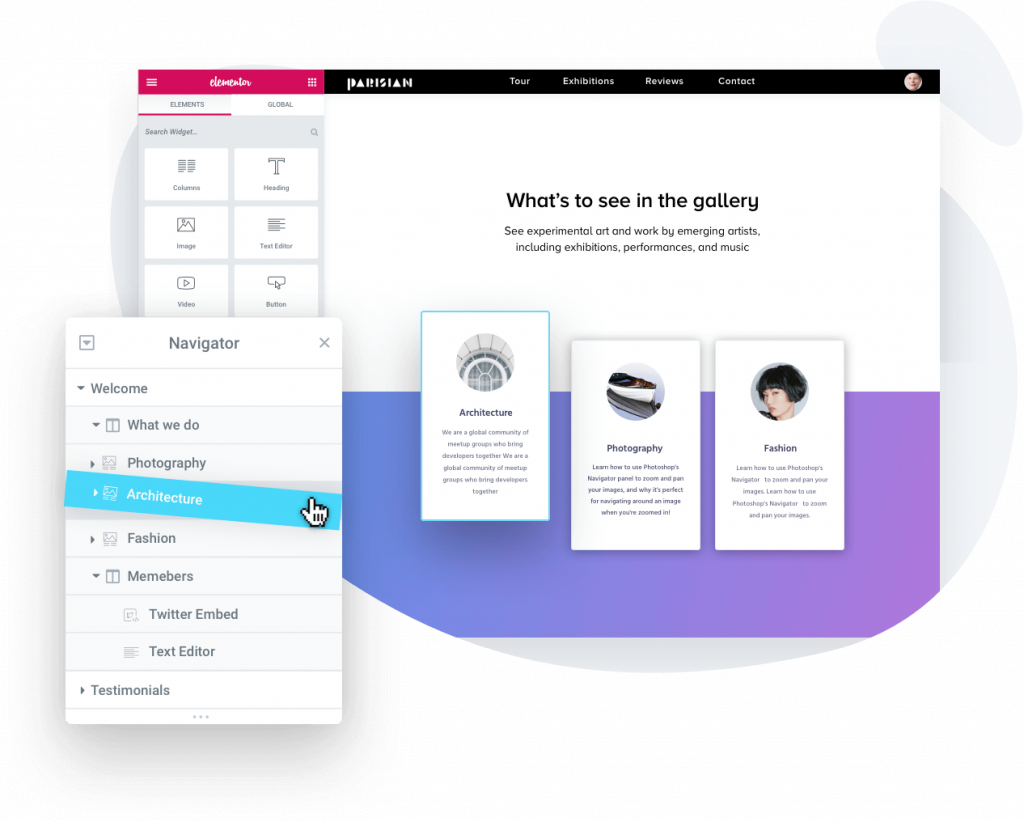 Learn More About Features and Plans